By Nayita Wilson |  NVisions Communications & Consulting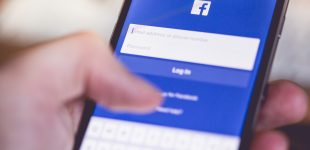 How can you revive dormant social media pages? Or, what do you do when you have a lot to say via social media, but need a more targeted approach with messaging?  The key is striking a balance.
Creating relevant and engaging social media content is a challenge for many organizations and individuals working to build a brand presence online.  It's also the opportunity that may take your social media status to the next level.
I recently conducted a focus group of entrepreneurs, nonprofit and executive leaders, through my PR agency, NVisions Communications and Consulting.  More than 50% noted that branding and social media were among key priorities.
In fact, research shows that businesses or brands that take advantage of social media may be in a better position to access targeted markets.  According to data released through Pew Research Center,  seven out of 10 Americans use social media to connect with others, and 68% of U.S. adults use Facebook alone.
One thing is certain, a little effort and a lot of commitment outweighs no action on any given day.  I recommend incorporating the following to breathe life into your social media strategy:
Look to your strengths and uniqueness to create meaningful content.
Envision and establish a social media game plan.  
Be spontaneous. Capture, post and document events in real time.
Highlight staff, and leadership accomplishments to engage your audience.
Share timely and relevant content.
Post quality images, and links.
Nayita Wilson is a PR Strategist and CEO of NVisions Communications & Consulting, a vision driven public relations firm headquartered in Louisiana that specializes in media relations, messaging, strategic communications, and brand management.  She can be reached at Nayita@NVisionsCommunications.com.
Join my mailing list to receive free content and new releases.
Connect with NVisions at Facebook.com/NVisionsCommunications and on Twitter @NVisionsPR.
©2017, NVisions Communications & Consulting LLC