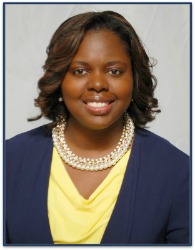 Brand Confidence and Loyalty is NVisions Communications & Consulting's standard for operations and service delivery.  As such, I find joy in aligning NVisions PR and strategic communications work with organizations, leaders and causes that are committed to making meaningful and positive contributions to society locally, nationally and abroad.
Our team approaches every project, regardless of size, duration or scope, with integrity and a genuine desire to see it succeed, as if it was our very own.  To that end, we are grateful for our wonderful and genuinely loyal clients and partners who entrust us with their vision.
With their confidence and trust, NVisions has:
Executed innovative strategic communications and branding initiatives for community and economic development agencies
Led successful school board and democratic leadership political campaigns
Written and oversaw a U.S. / Nigerian based literary book project for an educational foundation
Developed and implemented marketing, media and/or PR strategies for franchises, businesses and nonprofit entities
Facilitated PR and communications trainings for associations and executive leaders
Provided PR, communications and professional services on governmental/public contracts and strategic initiatives
Please contact me directly to share your vision, PR and strategic communications goals and to learn more about our expertise and services.
From One Visionary to Another,
Nayita Wilson
Founder & CEO
Read Nayita Wilson's Bio